About
What we do...
Events Staging is dedicated to designing and implementing high-quality live and integrated audio systems, staging, and video systems for all facets of event production.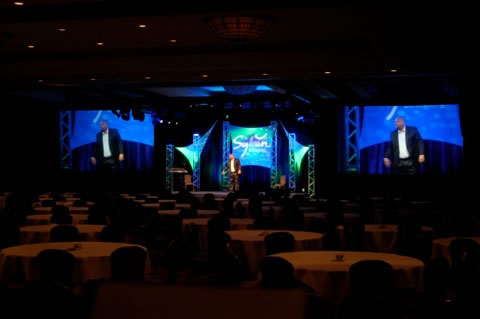 We are for you...
We are a small, tight-knit team of people who both enjoy and care about the work we do. When you talk to us, you are talking to us - not an a associate or representative. The same person you call to set up the meeting, site visit, or order is likely the one on site managing our work, a part of the tech team, and/or making sure all the details are right. We do not over-extend ourselves in quantity of work, because quality execution is everything. Our compact size allows us to react quickly, and to deliver an unparalleled level of attention to each project.

But do not mistake our small team with our project capability. We have plenty of high-stakes experience that we carry into each project we choose to tackle and can handle a small sound system for ribbon cutting ceremony to major building install or live stage event. We do it all!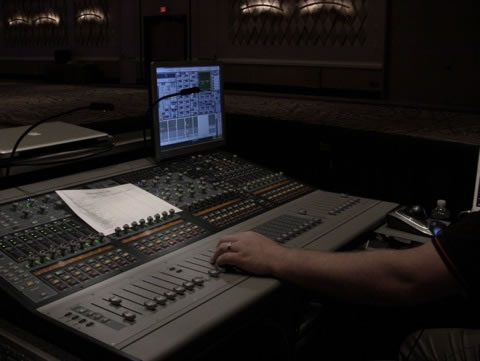 The little things...
We focus on clear communication and attention to details, in every aspect of your project or event. We are firm believers in preparation, to make sure our part of your event is as effortless as possible. Our experience allows us to react calmly and quickly to on-site changes and issues.
Here for any budget....
We do not compromise our standards for quality to attempt to meet an unreasonable budget. We aim to deliver the best possible product, while tempering this idealism with realistic budgeting. We enjoy what we do each day because we can hold our heads high and be proud of the quality of our work.
Technology driven...
In an industry full of constant developments in technology, we have stayed at the cutting edge, while maintaining our high standard for consistency and quality.
We understand the need for conventions and standards in our process, and we welcome the opportunity to explore new ways to be more effective and efficient in our results. This keeps our systems and personnel relevant now and in the future, and it keeps us excited about our work.